Logan Utah Dentist
Provide your children with the opportunity to visit Logan's premier pediatric dentist!
We strive to be the best pediatric dentistry team in Northern Utah – especially in Logan, Utah! You'll be hard-pressed to find better dental care for your children in Cache Valley than Dr. Schweppe. Our young patients love our fun office and friendly faces!
We believe that proper education is an important part of practicing good oral hygiene so we make it a priority to work with both the children and their parents to develop good oral habits that will positively affect your child's long term health. Starting your children young at both the dentist and with healthy oral habits a fail-safe way to teach them the importance of having clean, healthy teeth. Call us today to schedule your appointment! We look forward to working with you.
Here is a brief summary of our pediatric services in Logan, UT: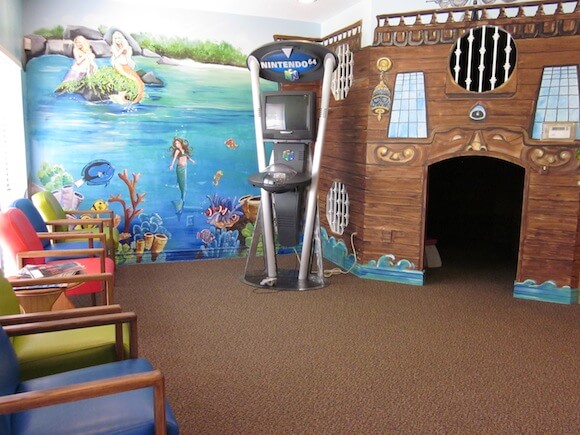 Preventative Care
Prevention is key when it comes to good oral health. We'll work with you to help your children understand the importance of consistent brushing and flossing. We provide the tools and skills necessary to help jumpstart a healthy, happy life for your child!
Restorative Care
If any problems have developed in regards to your child's teeth or gums, bring them in to see us. We treat both existing problems and potential problems with our restorative care. We help restore your child's confidence with a beautiful, healthy smile!
Emergency Care
Accidents can happen, and we are here to offer you peace of mind. After-hours messages can be left at our Logan line, and we'll call you back in the morning to schedule your appointment in our office. If necessary, you may reach out to Dr. Schweppe at (801) 782-4415.
Hospital Care
Dentist's offices can be intimidating environments for children, and we want your child to feel comfortable with Dr. Schweppe! We have an on-call anesthesiologist to aid in our care of your anxious children and to help them have an overall pleasant experience. Our caring staff and kid-friendly environment are sure to help you child love their visits to the dentist's office.
see why dr. schweppe is cache valley's favorite pediatric dentist!