Ogden Utah Dentist
We are Ogden, UT's premier pediatric dentistry practice.
When it comes to pediatric dentists in Ogden, UT, no one is more trusted than Dr. Schweppe! If your child gets scared of going to the dentist, we're here to put them at ease and help them have a good time. Your child's younger years are crucial to developing good dental hygiene habits. It's still very important to keep baby teeth healthy. We proudly offer a variety of services at our office in South Ogden, including preventative and restorative dental care. Call today to schedule your appointment with Dr. Schweppe!
Learn more about Dr. Schweppe here.
Check out the services we offer in Ogden, UT: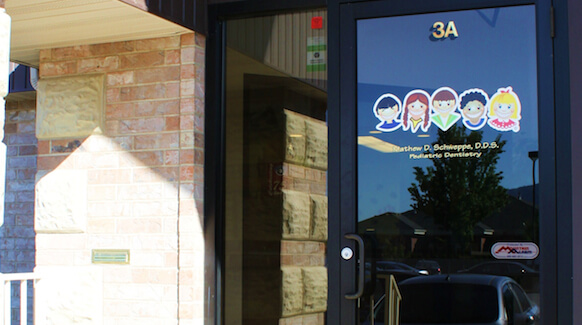 Restorative Care
Our staff is trained to assist with any issues your child may be facing when it comes to oral health. Regardless of how long it's been since your last visit, schedule an appointment today and bring your child in to see us. We're committed to helping restore their healthy smile so they can leave our office confident and happy!
Preventative Care
Your child can avoid tooth discomfort and more serious health concerns if they learn and practice good oral hygiene early on. Teach your children at a young age how to properly brush and floss. Dr. Schweppe and his friendly team are here to help educate and care for your child!
Hospital Care
We understand that going to the dentist can be a scary experience for children. If your child experiences anxiety or severe discomfort during dental procedures, we offer resources to help. An in-office anesthesiologist can aid their visit to ensure that your child is comfortable.
Emergency Care
We aim to prevent and prepare for emergencies. If an incident occurs, we are here for you and your child. Contact our South Ogden office in an emergency to leave an after-hour phone message, or you can reach Dr. Schweppe directly at (801) 782-4415.
help your kids understand the benefits of having healthy teeth!